Wefts of remy hair are one of the best-selling products for making a fortune in the hair industry. Let us assist you.
Are You Willing To Make A Fortune By Selling Remy Hair Extension Weft?
Thanks to its many benefits, Remy hair extensions weft are consistently among the best-selling products. Have you ever compiled a list of all the factors to consider before using this particular type of hair extension? Let us assist you if not. The rationale behind why weft of remy hair extensions are the ideal option to succeed in the hair industry will be examined in this text. The explanations will be given in terms of the definition, characteristics, possible clients, and dealers of the hair.
Definition of wefts made of Remy hair
In actuality, it is challenging to provide a formal description of any type of hair extension. From their perspectives and experiences, people give them names. Remy hair extensions are a result. Weft is a term used to describe a type of remy hair extension that is often constructed into wefts. A weft is typically comprised of hair and measures 1 meter in length. Weft hair is cut into pieces or bundles, each of which might weigh 100g, before being distributed.
Characteristics of wefts made with Remy hair
Weft hair extensions provide several exceptional qualities that make them attractive to buyers. They focus on reliability and sturdiness.
Qualities of weft remy hair extensions: Weft hair extensions are of high quality considering that they are made of remy hair, which is real human hair. The hair material often hasn't been subjected to harsh chemicals or high heat processing, so it maintains its health. This guarantees that the hair may be coloured, bleached, or styled in a variety of ways.
The remy hair weft's lifespan is: Unused hair may be stored in a hair factory or stock for up to five years if it's kept in good shape. With proper hair maintenance, hair put to human hair can last up to a year. To make sure the hair extensions mix in with their natural hair as it grows, customers must remove the hair and reapply it every month.
Hairstyles using wefts of Remy human hair
The hair may be simply bleached, coloured, and groomed, as was already indicated. As a result, this form of hair extensions may be used to create a wide variety of hairstyles. Bone straight weft hair, straight weft hair, and curly wavy weft hair are the top 3 most popular hairstyles. For additional styles, check out the Unihair weft hair product category. We'll quickly outline some important fashion trends below.
Remy hair weft in short, medium, and long lengths
Before delving into the hairstyles, let's first examine the hair lengths, which have a significant impact on how the hairstyles seem. The lengths of weft hair extensions come in three different degrees. They come in three different lengths: very long, medium-long, and short. Long hair between 22 and 32 inches is ideal for many different hairstyles. 14 to 20 inch long medium-length hair is also present. In contrast, there are fewer hairstyle options for short hair, which is 8 to 12 inches long. However, if your hair isn't too short, you may still wear a variety of styles.
Weft of curly wavy Remy hair
All hair extension varieties from any wholesale hair distributor manufacturer come in curly wavy designs, which are by far the most popular. Typically, curly designs are more compact than wavy ones. All fashion vibes, including American, African, Asian, and Caucasian ones, may be matched with both curly and wavy hairstyles in unique ways. You can be very dynamic, beautiful, refined, elegant, or unique with curly wavy hair.
Straight wefts of Remy hair extensions
The use of straight weft hair extensions is rather common. Users whose natural hair is fragile, thin, and prone to tangling are always satisfied by the hair since it is typically smooth and silky. For everyday use, meetings, parties, celebrations, etc., a straight hair extension can be used.
Bone straight wefts of Remy hair
In American and African nations, bone straight weft hair extensions are quite popular. The hair has an astonishingly silky and flawless texture. The most popular alternatives for changing up your appearance are bone straight hair extensions since American African human actual hair is often frizzy and dry.
How to put on wefts of Remy hair extensions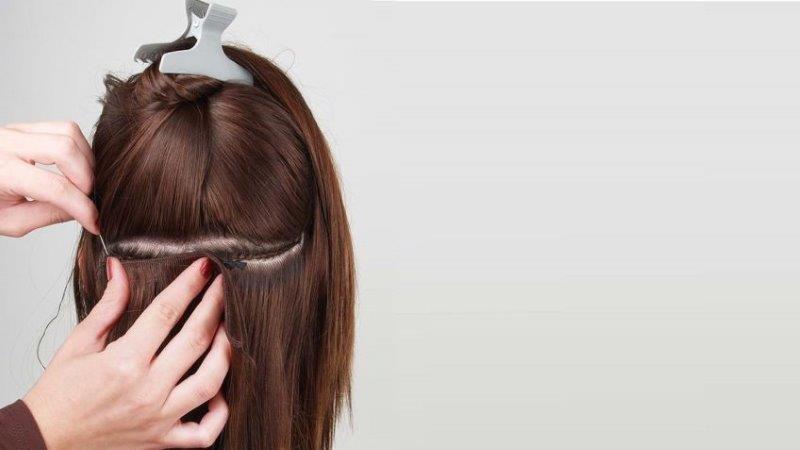 There are two different types of Remy hair wefts: those that are machine- and hand-sewn.
Weft hair extensions come in two varieties: those that are hand-sewn and those that are machine-sewn.
Wefts of remy hair extensions that are hand-sewn are original works of art. To turn each hair into a weft, workers must weave it with extreme care. The hair is often not particularly thick because the procedure is highly difficult and time-consuming. This type of weft hair is appropriate for people who dislike thick hair extensions or who have thin hair and don't want to risk damaging their delicate scalp with excessive hair extensions.
Machines are used to manufacture wefts of remy hair extensions. It takes a lot less time and is much simpler to do. Consequently, the hair is denser. If you wish to drastically increase the volume of your hair, this product is ideal for you.
Applying Remy hair extensions weft in the three most common techniques
Weft hair extensions provide a few unique advantages over other types of extensions, including the fact that consumers may select from a variety of application techniques, unlike other types that only offer one. Sew-in, microring, and clip-in procedures are the top 3 most common techniques we'll discuss.
Weft of Remy hair extensions sewn in
With the sew-in technique, as suggested by the name, consumers will have genuine needles and threads used to sew the remy hair extensions weft into their natural hair. The weft will be properly stitched to both ends. Using this technique, a special horizontal braid is used to extremely tightly secure the hair with natural hair. This approach, nevertheless, may be very time-consuming and painful.
Weft of Remy hair extensions that have been microring
One of the most often used techniques for attaching wefts of remy hair extensions is by using micro rings. Utilizing small devices known as hair beads, the hair extensions are attached to the consumers' natural hair. This procedure is less potentially uncomfortable than the sew-in one and is also fairly long-lasting.
Remy hair wefts for clip-in use
It can be argued that clip-in is the quickest and simplest approach to install weft hair extensions out of all the options. In actuality, a sort of remy hair weft is actually a clip-in hair extension. By using hair clips, the standard weft is fastened. It is because of these clips that the user's natural hair and hair extensions are joined. The downside of this procedure is that users must remove the hair extensions before going to bed, despite how handy it is.
Whom may wholesale resellers offer Remy hair weft to?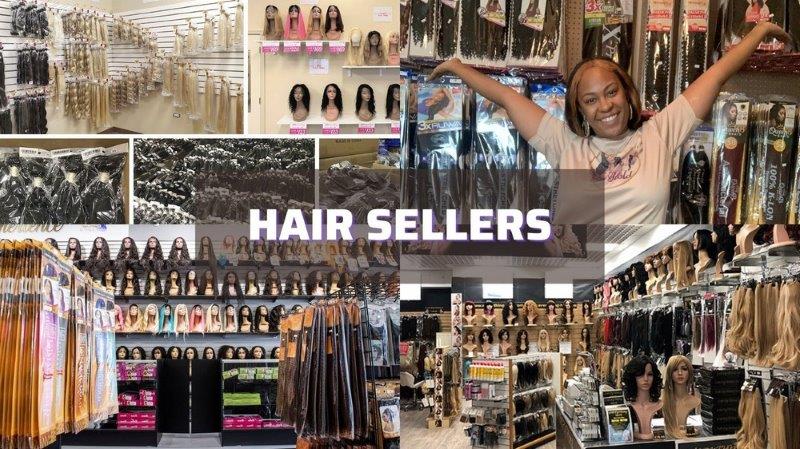 In order to increase sales, wholesale resellers might target a range of clients. Other vendors, hair salons, and retail clients might be used to categorize the customers.
Sellers of Remy hair wefts who want to resell them
The group of other sellers with lesser company scale is among the most likely client groups for wholesale resellers. They might be wholesalers or merchants that are interested in purchasing large amounts of your remy hair weft. As long as your items are reliable and reasonable, they are also the ones who are most likely to have a long-term commercial connection with you.
Weft salons for Remy hair extensions used in salons
You may sell hair extensions to hair salons as well. Large salons, however, frequently import hair extensions straight from the factory. Then you should instead target nearby hair salons. Your remy hair extensions weft are purchased by hair salons for two major uses: to adhere directly to customers' hair and to create hair wigs.
Weft hair extensions may be applied in a variety of methods, as was already explained. Some of them take a lot of time, while others demand several skills. Users frequently visit salons to receive assistance from hairdressers as a result.
To construct wigs, hair salons also employ remy hair extensions wefted with closures and frontals. Typically, a wig needs 3 bundles and 1 closure/frontal. Guess it depends on each user, a different number of bundles may be required.
In Conclusion
We can see that weft hair extensions are unique in that they allow both clients and resellers a number of options. You won't be concerned about customers thinking your items are unoriginal, out of style, or anything else if you sell this kind of hair extensions. It is a crucial element that enables you to draw in dependable clients with a variety of needs and earn a lot.
Phone/Whatsapp: +84 905 97 1188
Email: wholesale@unihairvn.com