"How to make coarse hair soft and silky" is a question that plagues many individuals with textured locks. Coarse, rough hair can be difficult to manage and style, often leading to frizz, tangles, and a lackluster appearance. Therefore, in this article, we will delve into the world of hair care and discover the best tips on how to make dry coarse hair soft and silky.
5 Common Causes Of Coarse Hair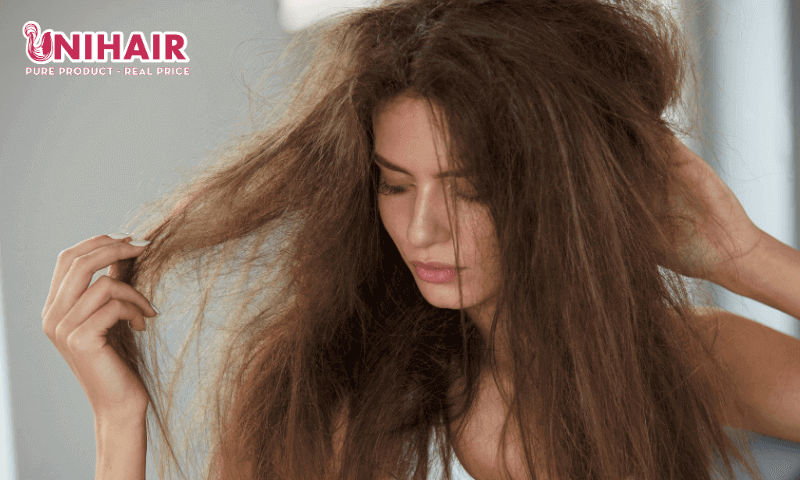 Understanding the underlying causes is essential in addressing this concern and achieving the soft, silky hair we desire. From genetic predispositions to environmental influences, several elements play a role in determining hair texture. How to make coarse hair soft and silky? Let's uncover the common causes to avoid.
Genetics
Coarse hair is often a result of genetic factors. Our hair type is determined by our genes, which is why hair characteristics can vary considerably from one person to another. If your parents have coarse hair, there's a high likelihood that you'll inherit the same hair type. However, even if your hair is naturally coarse, there are strategies that can help make it soft and silky.
Lack Of Moisture
Another common cause of coarse hair is a lack of moisture. Hair tends to become rough and dry when it lacks sufficient hydration. This is often due to overuse of heat styling tools, harsh hair care products, or not drinking enough water. To transform your hair from rough to smooth and silky at home, it's essential to incorporate moisturizing products into your hair care regimen.
Environmental Factors
Environmental factors also play a significant role in hair texture. Exposure to sun, wind, and pollution can damage the hair cuticles, making your hair feel coarse. Moreover, if you live in an area with hard water, the minerals in the water can build up on your hair, causing it to feel rough. To combat these environmental factors and achieve silky, smooth hair, protect your hair when you're outside, and consider installing a water softener in your home.
Chemical Treatments
Chemical treatments, including perms, relaxers, and color treatments, can significantly damage the hair's texture, leading to coarseness. These treatments work by altering the hair's natural structure, often removing natural oils and causing the hair strands to become dry and brittle. Over time, this can result in a rough and dull appearance.
Overwashing 
Overwashing your hair can also contribute to its coarseness. While it may seem counterintuitive, washing your hair too often can strip it of its natural oils, which are essential for maintaining soft and silky hair. Without these oils, your hair can become dry, brittle, and coarse. It's recommended to wash your hair only as often as necessary to keep it clean but not so frequently as to dry it out.
How To Make Coarse Hair Soft And Silky With 9 Tips
Luckily, there are plenty of solutions for how to make coarse hair silky and smooth at home. By incorporating the right techniques and products into your routine, you can help restore softness and shine to your locks! Here are some tips on how to make coarse hair soft and silky
Deep Conditioning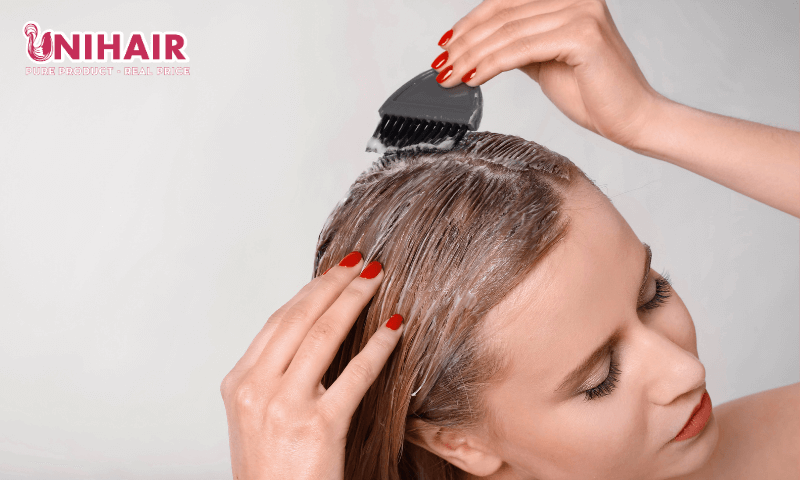 Deep conditioning is a key step in how to make coarse hair soft and silky. Apply a deep conditioning mask at least once a week. Let it soak into your hair strands, saturating each one with nourishing ingredients. This helps to hydrate and soften coarse hair, making it look shinier over time.
Regular Oil Treatments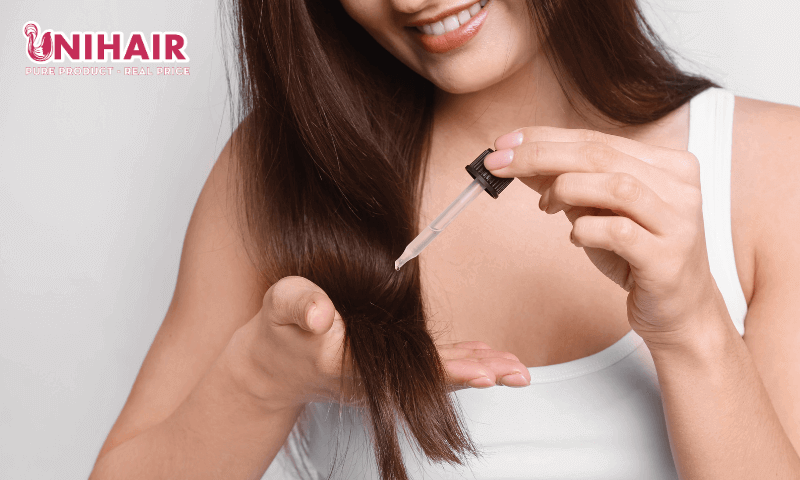 Oil treatments can do wonders for coarse hair. Choose oils rich in moisture, such as coconut oil, olive oil, or argan oil. Apply the oil to your hair and let it sit for at least an hour before rinsing it out. Regularly treating your hair with oil can help to smooth rough hair cuticles, making your hair softer and silkier over time.
Avoid Harsh Hair Products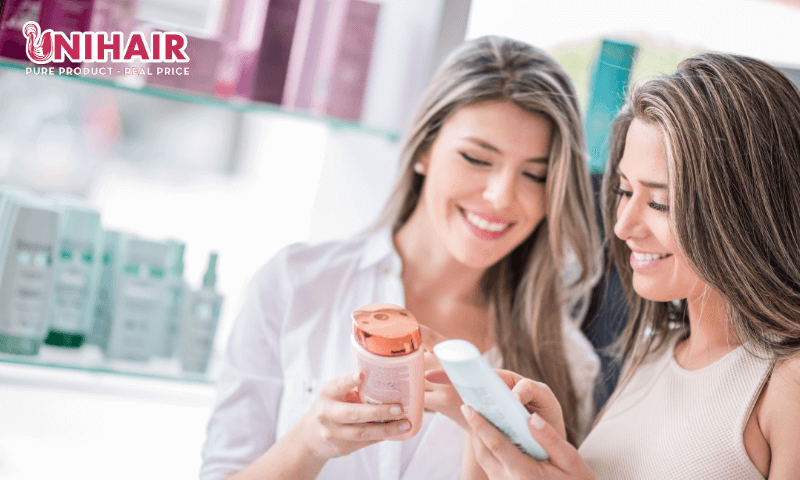 Harsh hair products, particularly those containing sulfates and alcohol, can strip your hair of its natural oils, making it dry and rough. When shopping for hair care products, opt for those labeled "sulfate-free" or "alcohol-free". Instead, look for products with natural ingredients that nourish and hydrate the hair. By avoiding harsh hair products, you can help to maintain the natural moisture balance of your hair, making it softer, smoother, and silkier.
Use a Wide-Tooth Comb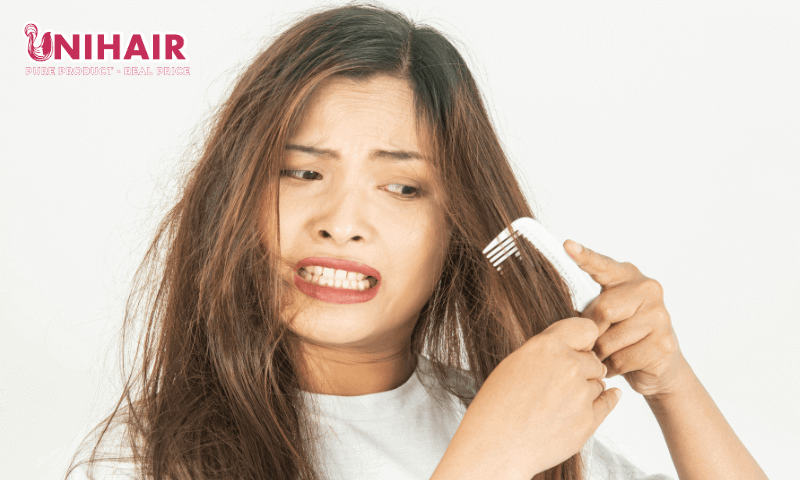 Using a wide-tooth comb can be instrumental in how to make coarse hair soft and silky. Running a wide-tooth comb through your hair helps to detangle knots without causing breakage or damage. This simple change in your hair care routine can lead to smoother and softer hair over time.
Limit Heat Styling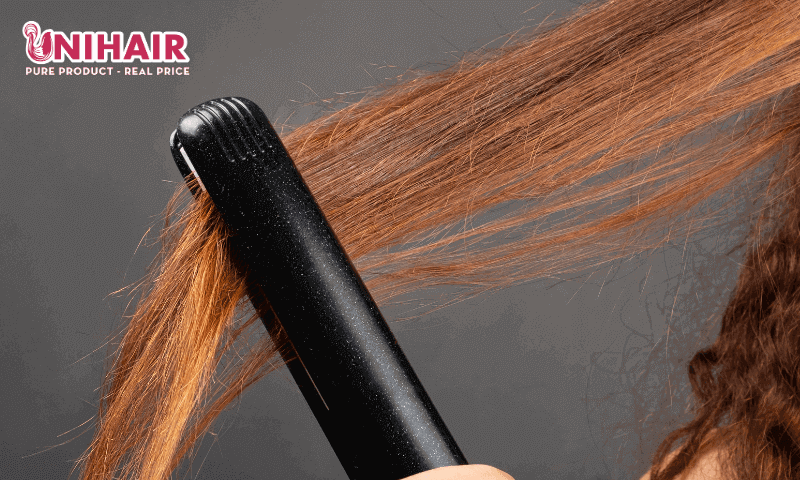 Coarse hair can become dry and brittle with excessive heat styling. To make your hair smoother and silkier, try to limit the use of heat-styling tools like straighteners, curling irons, and blow dryers. If you need to use these tools, always apply a heat protectant to your hair first to minimize damage.
Trim Regularly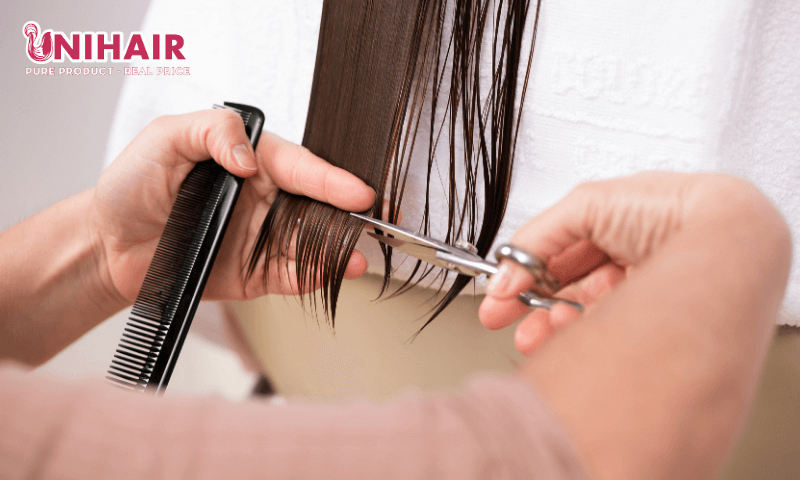 Regular trims are essential to maintain the health of your hair and soften coarse hair. Getting rid of split ends and damaged hair through regular trims allows for healthier strands to grow in their place. This, in turn, promotes smoother and softer hair. Aim for a trim every six to eight weeks to keep your hair at its best.
Upgrade The Pillowcase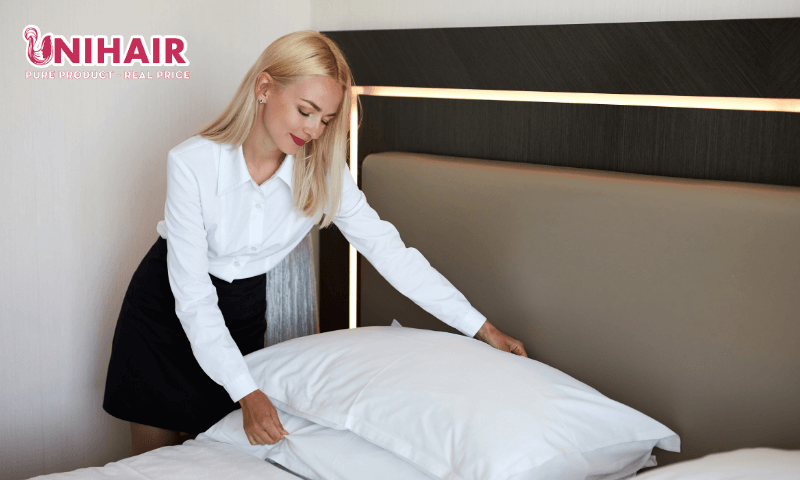 One of the most popular answers to the question "How to make coarse hair soft and silky" is upgrading your pillowcase. Consider investing in a satin or silk pillowcase. These materials are exceptionally gentle on hair, reducing friction and preventing damage throughout the night, which can lead to smoother and softer hair.
Stay Hydrated – How to make coarse hair soft and silky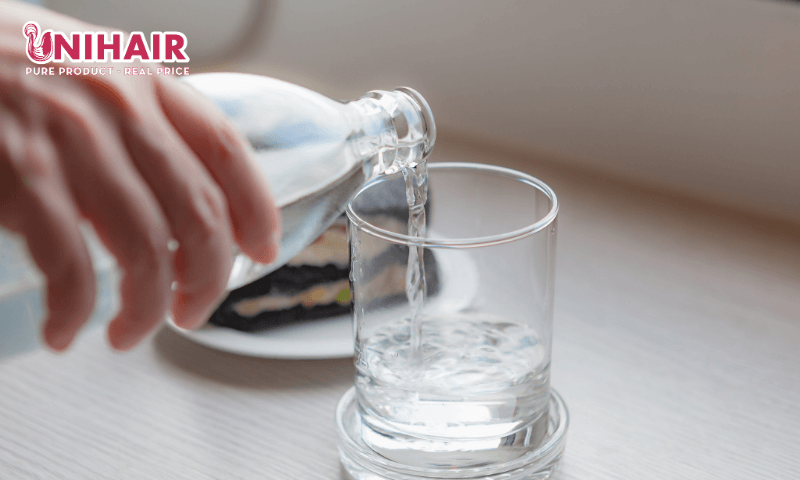 Keeping your body hydrated is an often-overlooked tip for maintaining soft and silky hair. Water aids in flushing out toxins from our bodies, which helps maximize hair health. It also keeps the hair shaft and roots hydrated from the inside, reducing dryness and coarseness. Aim to drink at least 8 cups of water a day for overall health benefits, including better hair texture.
How to make coarse hair soft and silky – By Avoiding Overwashing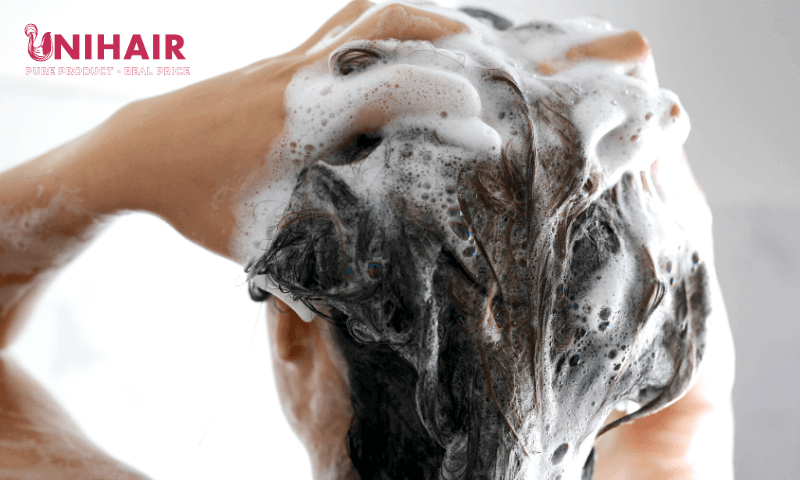 While keeping hair clean is important, overwashing can strip the hair of its natural oils, resulting in dry and coarse strands. It's recommended to wash your hair every 2-3 days if your hair is normal to dry, and every day only if your hair is extremely oily. Using gentle, sulfate-free shampoos can further protect your hair, helping to maintain the hair's natural moisture balance for a smoother and silkier finish.
Benefits Of Soft And Silky Hair
Enhanced Manageability
Transforming coarse hair into a soft and silky texture significantly enhances manageability. With this transition, hairstyles become more effortless to create and maintain, saving you time and reducing the stress of taming unruly hair. It also makes the process of combing and detangling simpler, leading to less hair breakage and loss.
Improved Appearance
Soft and silky hair can drastically improve your overall appearance. It adds a lustrous shine and smoothness to your hair, making it look healthier and more attractive. This transformation can be achieved at home with the right care methods and hair products, contributing to a boost in your self-esteem and confidence.
Increased Comfort
Transforming coarse hair to a soft and silky texture can make it more comfortable to the touch. This means you'll no longer have to experience the inevitable tugging and pulling sensation that comes with combing coarse hair when you style it. With a softer texture, your hair won't be as likely to snag or tear during styling.
Better Hair Health
Soft and silky hair is usually healthier than coarse hair. It's better equipped to lock in moisture, promoting hydrated locks that look and feel healthy. This can reduce the chances of your hair becoming prone to split ends, breakage, and other damage caused by dryness. Additionally, this transformation helps prevent the scalp from becoming itchy or irritated. 
Given the many benefits of having soft and silky hair, it's no surprise that this texture is so sought after. However, achieving this look takes a combination of careful styling methods and nourishing products. How to make coarse hair soft and silky? – Well, make sure to invest in quality hair care products that are specifically designed to nourish and protect your locks. With diligent attention to your hair care regimen, you can easily keep your hair looking soft and silky for much longer.
Conclusion
In conclusion, "how to make coarse hair soft and silky" is no longer an unexplainable question but an attainable reality. With consistent care, the right products, and a few changes in daily habits, you can profoundly improve the texture and appearance of your hair. Remember, the journey to healthy hair begins at home, turning it from coarse to a smooth and silky mane. It's all about dedication, patience, and the willingness to adapt to a hair care regime that suits your specific hair type. Stay consistent in your efforts, and you'll reap the benefits of luscious, silky hair in no time.