These Bob Straight Hair will undoubtedly persuade you to get a hairstyle if you have straight hair. To view the greatest hair, click here.
Suggestions for Women's Bob Straight Hair styles in 2022
It's understandable how it is that black women's bob straight hair styles are so well-liked. And besides, they are quite fashionable and adaptable styles that look gorgeous on many face forms. You may choose from many hairstyles, such as a short pixie haircut, an asymmetrical one, a lob, and anything else in between.
A Bob Straight Hair style: What Is It?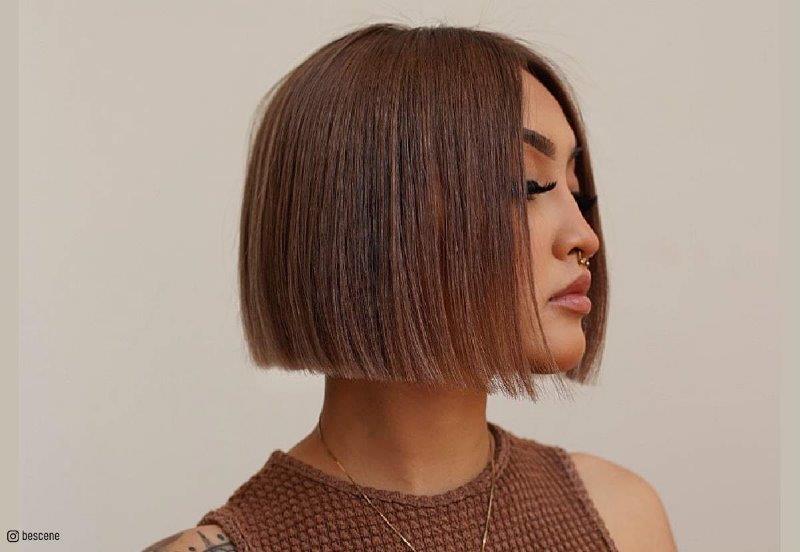 For women, the bob is a short to the medium-length haircut where the hair is straight-cut all around the head at around the chin level. Short front bangs are a common characteristic of bob straight haircuts, giving them a feminine, fashionable appearance. Although there are medium-length and longer options available. The short bob remains the most popular cut because it frames the face and requires little care.
Types of Bob Straight Hair Styles
Bob Short
For ladies who wish to have an edgy and daring appearance, a short bob is a chic hairstyle. When properly groomed, the short bob straight hairstyle, which normally falls between the ear and the shoulders, will highlight one's prominent cheekbones and jawline. This adaptable cut, which can be worn inverted and asymmetrically, always looks stylish and new.
Short bobs look best on hair that is straight, but with the correct treatments, wavy and curly textures may still rock this shortcut. Attend the salon for trims on a regular basis to keep your cut's length and freshness.
Long Bob
Popular hairstyles include long bobs, which sit just above the shoulders and look lovely straight, sloppy, or updated. The long bob, also known as a lob, is a flexible hairstyle that may lengthen the face, balance your features, and enhance thin strands. Hair is trimmed in a lob at its fullest point, giving the appearance of thickness from the roots to the ends.
Although thick-haired women may still pull off this style. They might wish to texturize their hair with layers and have their hair somewhat thinned from the mid-length for a more aesthetically pleasing form. Use a barrel wand to add natural waves to a bob straight hair style or softly tousle it with sea salt spray to give it a boho look.
Hairstyle: Bob with bangs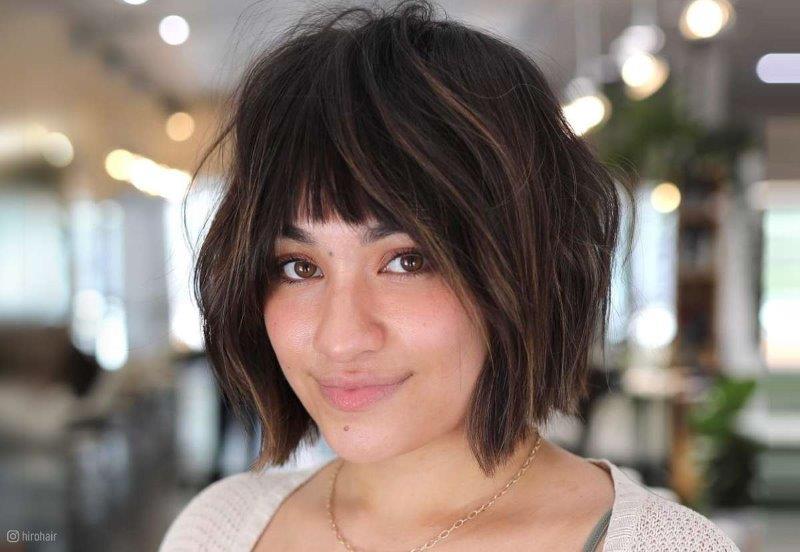 For ladies who desire a chic and versatile hairstyle that flatters practically every face shape, a bob with bangs is a great option. Thicker bangs may cover a variety of faults, including age wrinkles, acne, and sun damage, despite the fact that airy fringes are quite feminine. Be mindful of your characteristics and what will draw attention to them while trimming a fringe.
Naturally, soft, side-swept bangs that soften angular features are preferred for longer faces. Rounded faces, on the other hand, should continue to wear strong fringes that just touch the cheekbones to add a delicate contour. It's important to apply highlights or lowlights to your fringe if you have fine hair to give it volume and depth.
Lovely Bob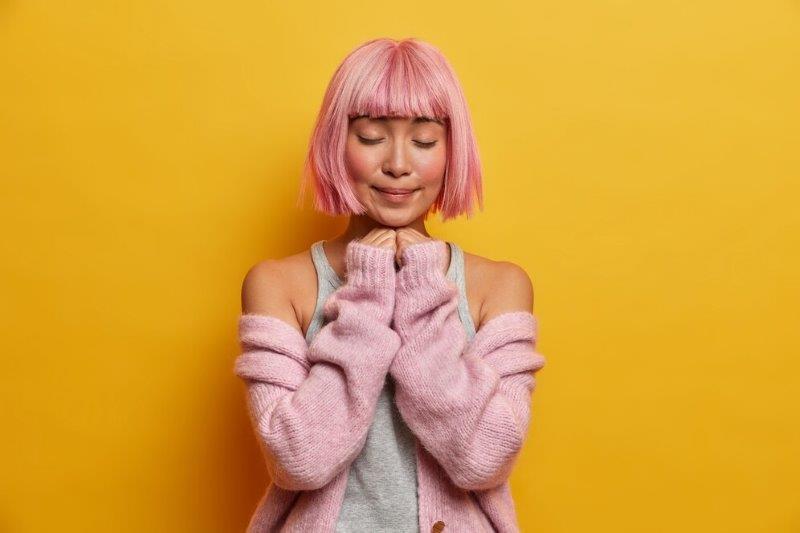 For young ladies looking to update their image, the charming bob is a haircut that gives a feminine and current appeal. This gorgeous haircut, one of the most popular short haircuts available, can be worn with any hair texture and type. Before making the switch, talk with your stylist about the length and layering choices available to you.
For an elegant and feminine look, select a cut that flatters your face shape. Add wispy bangs and lengthy layers to your hairstyle to create a romantic appearance. Consider styling your lovely bob with a sweeping side part to accentuate the softness of your characteristics.
Layered Bob Haircut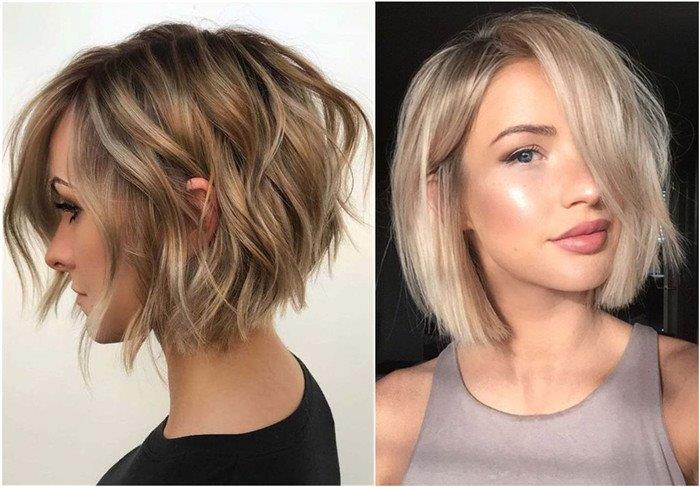 Women who wish to give their hair more volume, depth, and movement can consider getting a bob straight haircut with layers. Layering may lighten thick hair to give it a softer, more feminine appearance. Short layers can also add intentional structure to thin hair to give it fantastic lift and bounce.
Adding layers to curly or wavy hair brings out natural definition even if straight hair with layers is more typical. While layering is done correctly, it will frame your face and draw attention to your standout benefits for a look that is effortlessly stylish and sure to turn heads.
Bob A-line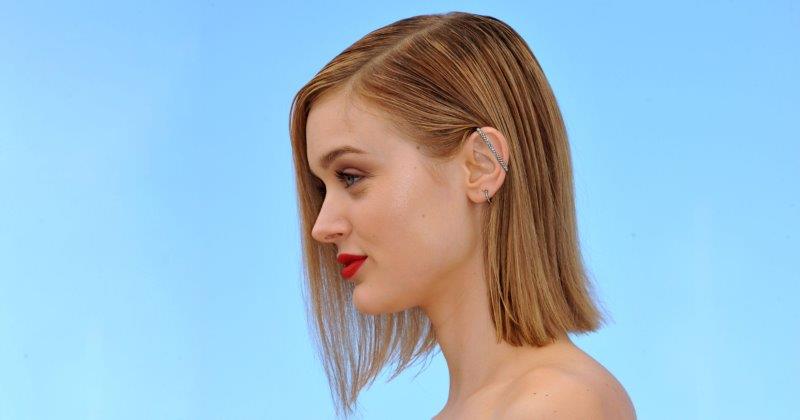 The A-line bob is a graded hairstyle that is longer in the front and shorter in the back for a recognizable, rounded appearance. This hairstyle is intended to curl just a little bit beneath your chin in the front. Instantly framing your face, emphasizing the jawline, and lengthening the neck.
Depending on your own preference, you might choose a modest graduation for an understated appearance or an extreme angle for extra drama. Although wavy and curly hair types can wear this style, the strong contrast looks best on smooth, bob straight hair.
Thin hair bob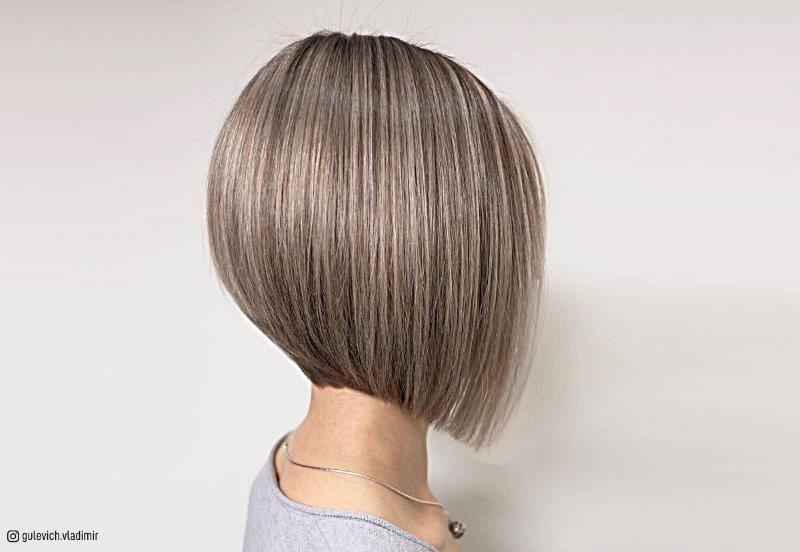 In order to give your tresses volume and richness, the thin hair bob strategically uses layers. If you don't want to attract attention to your lack of body, think about a graduated bob or stacked style that lifts hair at the crown by shaving hair from the neck. A sleek and contemporary look that is simple to maintain is produced when layering is kept modest.
Add highlights or a natural balayage to your locks to give your hairdo depth and richness. Include long bangs for a fashionable finish if you're self-conscious about wrinkles or a wide forehead.
Bob, Shoulder Length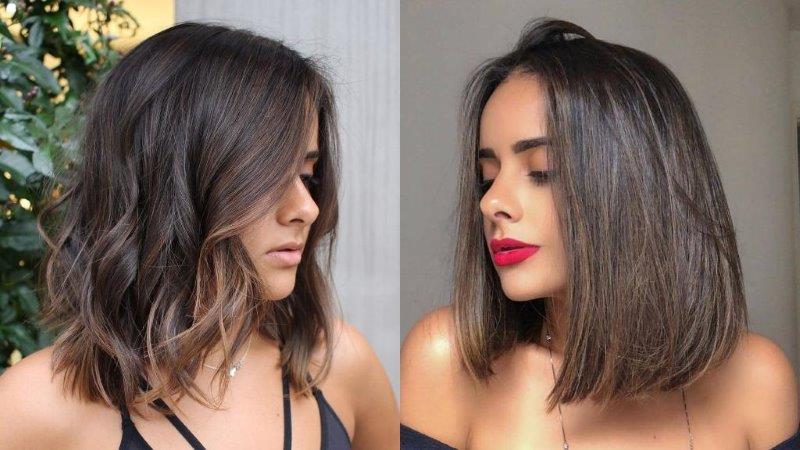 The gorgeous shoulder-length bob will offer you additional length to work with. This medium bob haircut is a great transitional option for ladies who want a shorter appearance without taking too much length out of their hair. Because it is just a little bit shorter than a lob. Among the most adaptable bob cuts, this one may be worn casually flowing or in a relaxed boho updo for a lovely and immaculate appearance.
This look is generally attractive and a great option for ladies with round faces who want to draw attention downward and emphasize their attributes.
Bob blunt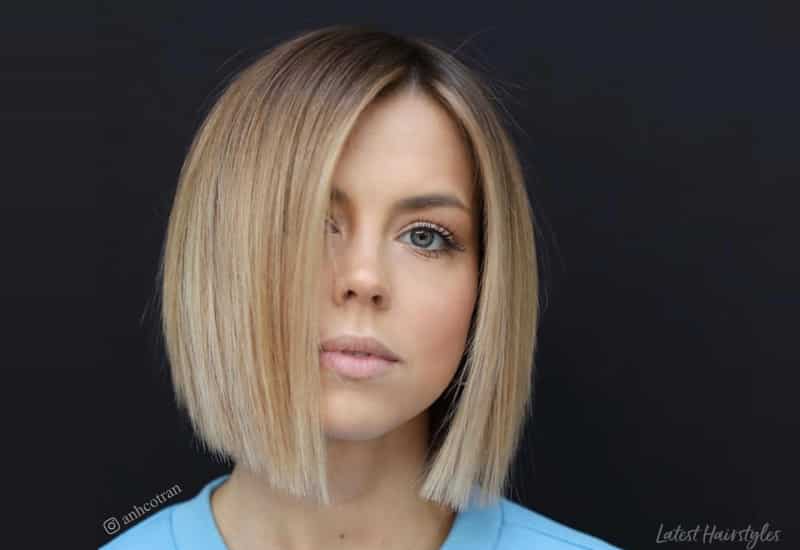 The blunt bob is a chic and modern haircut that looks well on hair types with straight hair. This style quickly stands out since it is fully cut without layers or texture. Keep the length at the jawline or slightly below it to accentuate your blunt cut. This ought to emphasize sharp features and provide a spectacular angular appearance. Create the most of this extreme cut by sporting a deep side or center part and keeping your hair poker straight.
Avoid obtaining a long fringe since you want to prevent pulling attention away from the cut's sharp edges or overwhelming your features. With a cool-toned blonde or silver color, this gorgeous style may be elevated even further from its stunning brunette counterpart.
Graduated Bob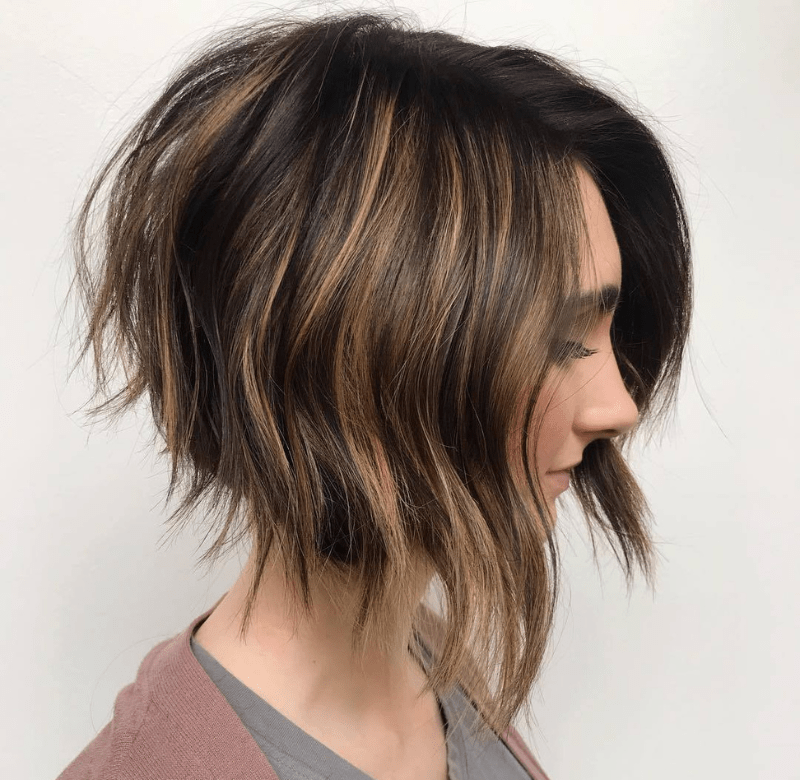 The graduated bob instantly adds movement and volume to hair, making it the perfect style for people with thinner hair. This graded cut has hair that is longer in the front and shorter in the back. Similar to the inverted bob and the A-line cut. Sharper angles lend an edgy and rebellious appearance to this intriguing contrast, which may be as extreme as you wish.
Although you may wear this style with textured hair, straight hair shows off the intriguing layers the best. Ask your hairdresser for stacked layers for a voluminous finish to provide the most lift at the forehead.
In Conclusion
As you can see, bob straight hair styles for black women are essentially a means to open the doors to an endless universe of fashion options. You have an incredible selection, with options for every face shape and hair style.
+ Phone/Whatsapp: +84 905 97 1188
+ Email: wholesale@unihairvn.com