If you're searching for the best treatment for fine hair, take a look at remy hair extension tape in, which will satisfy all consumers.
Tape In Remy Hair Extensions: The Best Hair Quantity Increasing Product
Remy hair extension tape in is going to be the best option for both customers who want hair extensions and hair extension merchants. This kind of hair extension comes highly recommended by those who have thin hair since it swiftly and efficiently solves the problem. Any vendor of hair extensions will gain from this in a variety of ways. Please read this post to gain more insight into this form of hair extension and to gain knowledge about the tape hair extension industry's products, services, and pricing.
What does tape in remy hair extensions consist of?
According to the description, a remy hair extension tape in is a hair extension composed of remy human hair that must be installed using hair tapes. In further detail:
One of the three forms of human hair—the others being virgin and non-remy—is remy hair. Whereas non-remy hair is the least costly and has the poorest quality, virgin hair has the greatest quality and is the most expensive, remy hair is in the center. The pricing is fair, and the hair uniformity is really nice. This is another factor in the popularity of this particular type of remy hair extension tape.

Hair tapes are tiny remy hair wefts with tape strands connected. They are used to attach real hair extensions to natural hair of users. The remy hair gathered in concrete will first be converted into a hair weft in the hair factory after being treated. Then, for the purpose of installation, the hair tapes are applied to the weft.
In terms of usage, the ability to astonishingly add length and volume to human genuine hair is the reason that so many individuals prefer this specific variety of remy hair extension. The remy hair extension tape in is highly well-liked, particularly in European countries where ladies are more likely to have thin or fine hair and wish to enhance the situation by adding additional hair pieces.
Installation is often straightforward and without harm. It is important to carefully adhere the hair extension components to the actual hair. The hair tapes that are already fastened to the extension parts are the only instruments required. Any expert hairstylist at a hair salon is strongly advised to do this procedure. The hair extensions can therefore last for up to 6–8 weeks before needing to be re–taped.
Fancy tape-in remy hair extension styles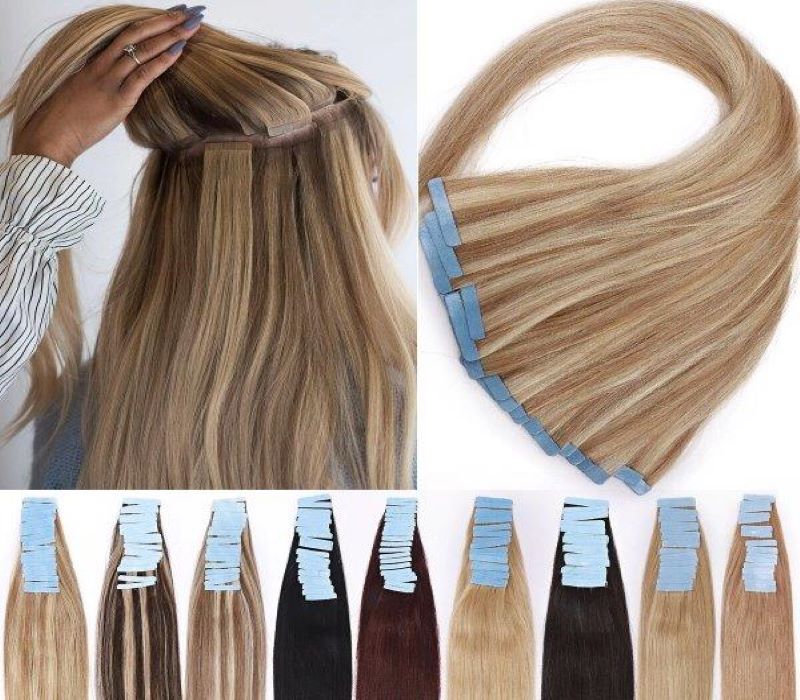 The tape-in of wavy remy hair extensions
Hairstyles with European or Caucasian influences are highly favored because tape-in hair extensions are particularly well-liked in Europe. The very hairstyle is curly hair extension. The body wave pattern in the hair creates the feminine look akin to a muses'. Additionally, the wavy patterns are crucial in giving the appearance of much thicker hair, which is ideal for ladies with relatively thin hair and something that all tape-in hair users strive for. Additionally, this look is versatile and easy to mix and match because it is suitable for various facial shapes.
Tape-in tight curls made with remy hair
The tight coil pattern is another one that gives the hair a thick appearance. Usually buoyant, this frizzy fashion. Generally speaking, the vibes are lovely and energetic. This look is appealing overall and is worthwhile to experiment with. One matter should be thought of, though. By doing this, you can make sure that your natural hair and your tape-in remy hair extensions blend in seamlessly. Your real hair must be curled in a manner identical to the hair extension in order for this to work. Users with straight or somewhat wavy hair may run into some issues because of this. However the work will be worthwhile!
Remy hair extensions taped straight in
One of the most subtle and natural looks is straight tape in hair extensions. There won't be a problem merging the hair together if you just make sure that your genuine hair is straight naturally and isn't too thin. If you wear a straightforward straight hair extension, you could be concerned that it will be easy to tell the difference between the two layers—real hair and hair extensions. The hair will blend in remarkably well, though, if you just pick your hair color correctly. To further make the hair seem more natural, you can cut it and create layered hairstyles.
Remy hair extension tape-in bonstraight
Remy hair extensions taped in that are bone straight are consistently the best option for a straightforward yet elegant look. In American African nations, this haircut is very common. Pretty sleek and appealing describes the hair. The fashionable bone straight design will make users appear really stunning and unique. You may get one and keep it for a long time because its design is very timeless.
Remy hair color tape-in extensions
The color tape in hair extensions is the last fashion to learn about. The most diversified style is, of course, hair color. There are various color hues to pick from, ranging from dark to light, and each will complement a particular type of skin tone and fashion sense. For your knowledge, Very Peri has been selected as the color of the year. Then why doesn't it give it a go and stand out in the crowd with this popular hue?
Should I start a hair salon with tape in remy hair extensions?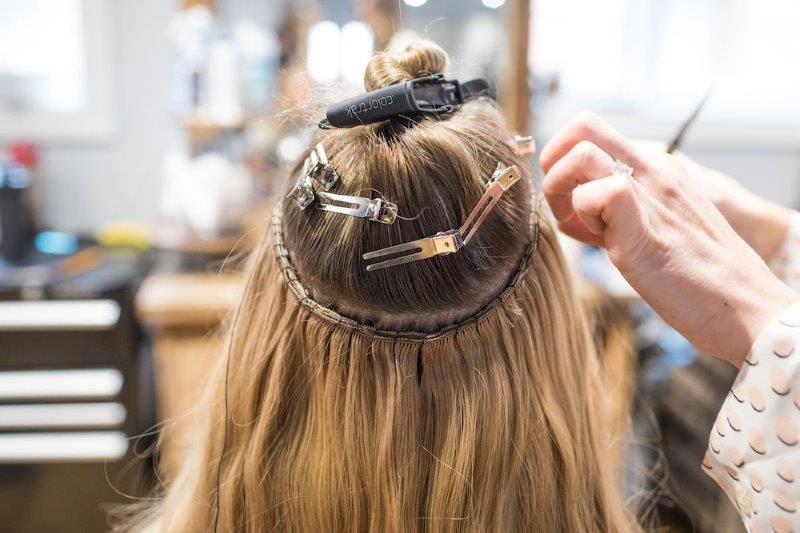 Remy hair extensions tape in are unquestionably a fantastic alternative to begin with if you're a novice hair merchant. All types of human tape-in hair extensions are advised, particularly if your company caters to European clientele. Actually, all of our justifications from the start to the present do provide you with more than enough justifications for selecting this fantastic hair extension kind. Let's now quickly review all of the hair advantages using a short list.
Types and styles come in a variety. The key to starting a firm that will draw in plenty of clients is variety. More consumers you have depends on how well you can satisfy customer wants. You may provide hair in all lengths, from short to long, and all styles, such as wavy, curly, straight, and so on, using remy hair extension tape in. By doing this, you can be certain that you can please every client and effectively market your goods.

Top-notch hair. Remy hair has unquestionably incredible quality. With well-protected cuticles and uniformity in strand orientation, this kind of human hair is exceptionally healthy. All clients will be satisfied with this sturdy, natural-looking hair type.

Cost-effective hair. It's not too expensive to get remy hair extension tape. Customers may get high-quality hair because of this even if they have a limited budget. Targeting clients with a moderate budget will be a sensible move if you want to draw in a lot of purchasers, especially when you initially start out.
When selecting a provider, what should you keep an eye out for?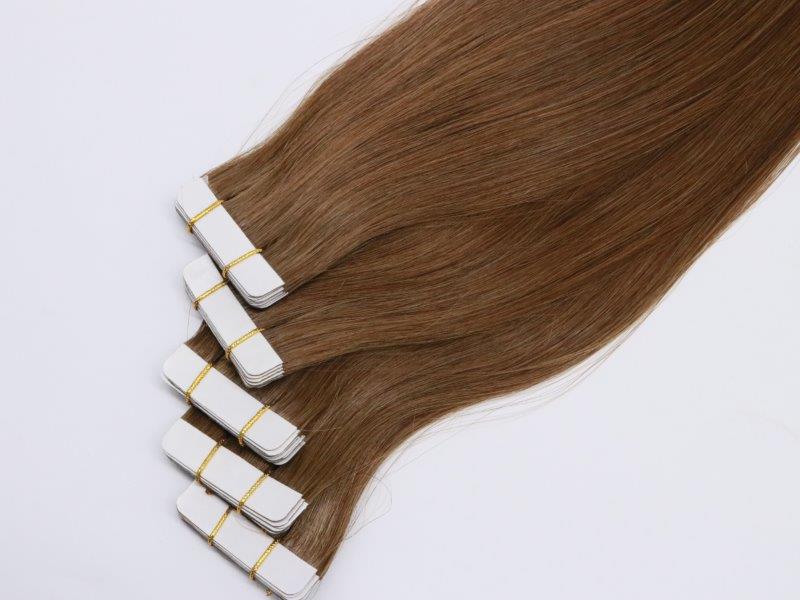 We want to provide you some advice on how to find and work with any distributor of wholesale remy hair extension tape in before mentioning which suppliers are reputable. The actions to take prior to, during, and following work with a hair provider encompass all the important details to keep in mind.
You must unquestionably conduct due diligence on a hair supply before collaborating with them. Make the most of social media to look for all the details about the supplier, the remy hair extension tape in, and other sorts, including the location, manufacturer, goods, comments, reviews, and more. The provider's official website, Instagram, Facebook, YouTube, and forums are some of the venues you can use.

You must begin by making contact with a hair supply while working with them. Better send the supplier a text or give them a call so you may enquire further about your wonders. To inspect the plant, you may also conduct a video call. Don't forget to pay close attention to the orders and invoices while you go through the process of importing the remy hair extension tape and other procedures.

By evaluating the post-sales services provided by a supplier, you may choose if you want to engage with them again or not. Even following the sale, a trustworthy distributor will voluntarily assist you with the purchases.
In Conclusion
So, would using the remy hair extension tape while establishing your hair company cause any issues? No, generally. But don't forget to include additional incredible hair extension varieties to your product categories, such as remy hair extensions that can be sewn in, clipped in, or wefted, among others. Thus, you may market to clients all around the planet, not only those who are primarily Caucasian.
Phone/Whatsapp: +84 905 97 1188
Email: wholesale@unihairvn.com