HD lace are thinner than Swiss lace, which is their fundamental distinction. HD laces are made with contemporary technology.
What distinguishes thin Swiss HD lace closure from Swiss lace?
Numerous wig designers are unsure of the best lace materials to utilize when creating complete wigs. Currently, there are many different kinds of lace available on the hair market, including Swiss lace, thin Swiss HD lace closures,… How can you determine which sort of lace you actually need and which one is appropriate for the wig you are designing, then? This paper might direct you in your search for the solution.
A description of thin Swiss HD lace and Swiss-lace in general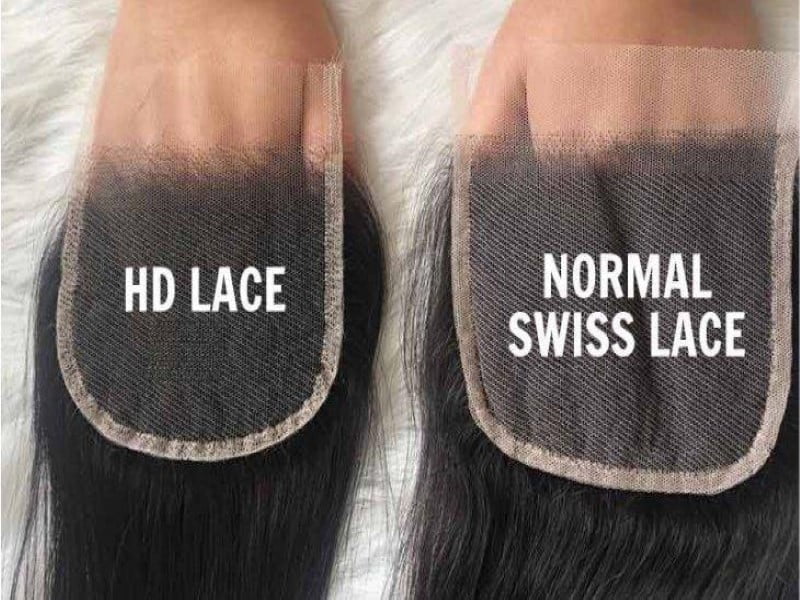 On the marketplace, there are numerous different kinds of lace used to create wigs. Swiss Lace and thin Swiss HD lace closure are the two most often used lace kinds, in general. The lace above is simple to erroneously identify with the naked eye and a few years of expertise in the hair industry. It is also usual practice to overpay for lace when it is not worth it. As a result, before classifying and outlining each form of lace's applications, it is important to identify them specifically. More hairstyles are available here for your reference: How to rock the two finest curtain bang styles.
Swiss lace's defining quality
The name reveals both the definition of the item as well as the place of origin of the lace in question. Because it is a good value and also has high quality, Swiss-lace is highly well-liked on the market. It is thicker and darker, as can be seen when compared to the thin Swiss HD lace closure. 
Between Swiss-Lace, and Thin Swiss HD Lace Closure, it is simple for you to tell which is Swiss Lace with your unaided eye. When you wear Swiss-lace, it will feel comfortable on your skin and make you appear almost imperceptible. Swiss lace comes in a wide variety of color tones, including Black, Black Brown, Beige, Beige Brown,… As a result, it complements practically all skin tones and full wigs. Wig manufacturers have a variety of lace colors to select from. And they may decide which one best suits their clients' needs for a natural-looking appearance.
Swiss lace comes in a variety of sizes that you may use to cover your lace wigs. It will depend on how densely your consumers want the tops of their full-lace wigs covered in order for them to seem more realistic and full.
The distinctive quality of thin Swiss HD lace
Swiss HD lace is the thinnest and most transparent type of closure available in comparison to Swiss-Lace and thin Swiss HD lace. It is created using contemporary technology, giving HD lace its softness. You can also study the article that compares wholesale hair distributors for more information on the manufacture of hair extensions. Returning to Swiss HD, putting them on the skin's surface will prevent you from spotting them. You won't be able to spot them until you're looking at them extremely closely. What is the most notable feature of thin HD lace among the two varieties of Swiss-Lace and thin Swiss HD lace closure?
Lace is so thin that it is transparent.

Even though they are hard to see, lace has a light tint or beige hue that is ideal for all skin tones.

Due to its flexibility, lightness, and thinness, it may be used for all sorts of wigs.
Unfortunately, they are simple to rip when building a wig since they are extremely thin. As a result, they are better suited for wig manufacturers with extensive training.
Swiss lace and HD lace closures differ from one another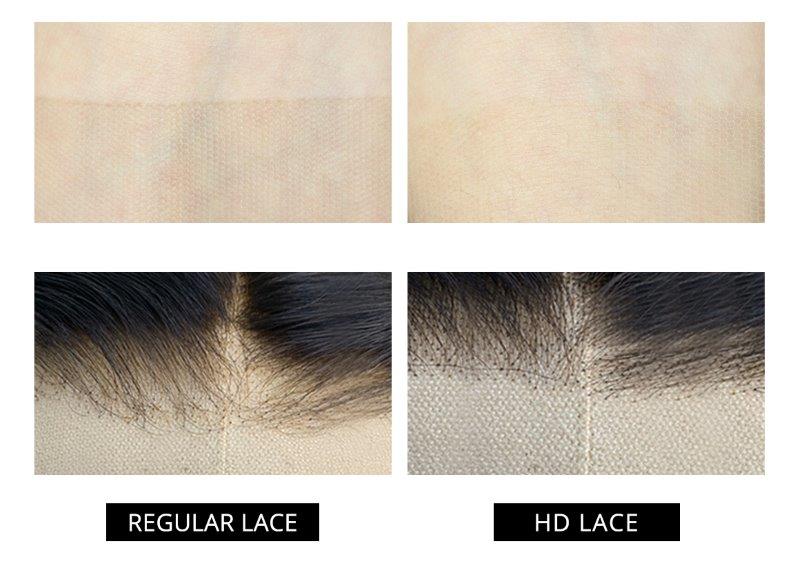 Swiss lace is more resistant to wear and tear than HD lace. Swiss lace is seen to be a superior choice for individuals who want their wig to survive for a long period, despite the fact that both laces are similarly thin.
These laces are available in a variety of hues. In order to understand why Swiss lace lasts for over a year or two, individuals might compare the stiffness of Swiss and HD lace. A swiss-lace wig will be the best option for wig beginners.
You ought to get HD lace if color aesthetics are important to you. The HD lace-created wig has a natural appearance and opulent appeal. These materials are soft and paper-thin. Nobody will be able to tell that you are using wig hair extensions. People can tint several hues of brown to fit their skin tone utilizing HD or Swiss-Lace.
Which one is better for you, HD lace or Swiss lace?
There are three factors you may use to determine the right kind of lace for you:
Durability: Swiss lace comes highly recommended if you're new to creating wigs or want lace that can be conveniently preserved and taken care of. We advise HD lace if you have knowledge of hair maintenance and wig construction.
Lace color: Depending on your requirements, HD lace is advised if you want a lace that is extremely difficult to detect. Given how delicate HD lace is, wearing a wig is like having your skin melt off.
Comfort: Swiss-lace is extremely thick because of its high level of durability. Which may make you feel a bit uneasy when wearing a wig if you are not used to it. Since HD lace will be extremely thin, wearing it will be more comfortable for you.
Where can I get Swiss Lace and thin Swiss HD lace closure?
The market currently sells a number of laces used to create closures. But China is where you can mostly get these laces. You may shop at e-commerce sites like Taobao.com and Alibaba.com. Nevertheless, bear in mind that these are only lace in the event that you purchased them on your own to produce closures finished by yourself and not ready-made closures with the supplemental human hair. You must search for a few factories that produce hair extensions to buy in order to purchase transparent lace, Swiss-Lace, and thin Swiss HD lace closures. You may achieve it with the assistance of this article.
The top three hair factories in Vietnam that produce thin Swiss HD lace closures, and Swiss lace
The listed hair manufacturers are not only the best places to find thin Swiss HD lace closures, and Swiss-lace in Vietnam, but they also offer hair at factory rates directly from the manufacturer without the use of any middlemen. Finding a store that sells separate closures and hair extensions won't take up much of your time. even provide you huge supplies
The Unihair Factory

With many years of expertise in the hair business, Unihair Factory has led and continues to lead the hair industry with outstanding accomplishments. With a vast plant, they concentrate on creating hair on a sizable scale and supply important areas like Europe and Africa. Each month, they produce hundreds of thousands of closures in addition to hair extensions. In addition, according to the demands of the customer, Unihair may also produce wigs with Swiss-Lace and thin Swiss HD lace closures.
Apohair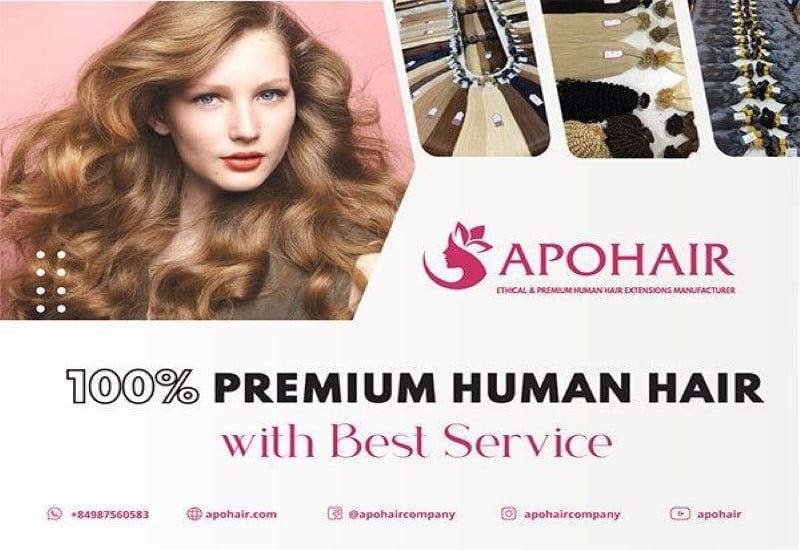 Apo Hair, which has been in the hair business for more than ten years, is steadily establishing a solid reputation as one of the top suppliers in the Vietnam market. They are one of Vietnam's largest distributors of hair, concentrating mostly on the European market. You may get Swiss-lace, thin Swiss HD lace closures, and transparent lace in this location. However, when compared to Swiss Lace and thin Swiss HD lace closures, Apohair's Transparent Lace is recognized as the best.
Cyhair factory

Cyhair concentrates on the European market as its primary market. For a reasonable price, they provide high-quality hair extensions. Additionally, they provide well-liked lace such as Swiss-lace, Transparent lace, and thin Swiss HD lace closures. But given that the African market favors Transparent Lace and Swiss Lace more, it is what they mostly provide.
In Conclusion
Now even though you know the distinction between Swiss lace and HD lace, we hope you can appreciate it. Swiss-lace materials must be utilized as soon as possible since they are long-lasting. After some practice, using HD lace is recommended since it will lessen product damage.
+ Phone/Whatsapp: +84 905 97 1188
+ Email: wholesale@unihairvn.com