Any wig wearer's first preference is human hair wigs. Human hair wigs provide a natural appearance and mobility.
Everything You Should Know About Human Hair Wigs
Understanding human hair wigs, different types of wigs, and how to use them can help you make the best decision. As the popularity of wigs has grown over time, so has the industry, which today mostly caters to people who wear wigs as a cosmetic everyday item. Wigs are a terrific method to express yourself while causing the least amount of damage to your hair. Wig options are nearly unlimited, whether you're trying to liven up your style for a night out or want to include a wig into your everyday beauty regimen.
We've gratefully taken the time to provide you a simple introduction to all you need to know about wigs to help you fully wrap your mind around what appears to be an unlimited amount of styles, structures, and variants.
When it comes to human hair wigs, how long do they last on average?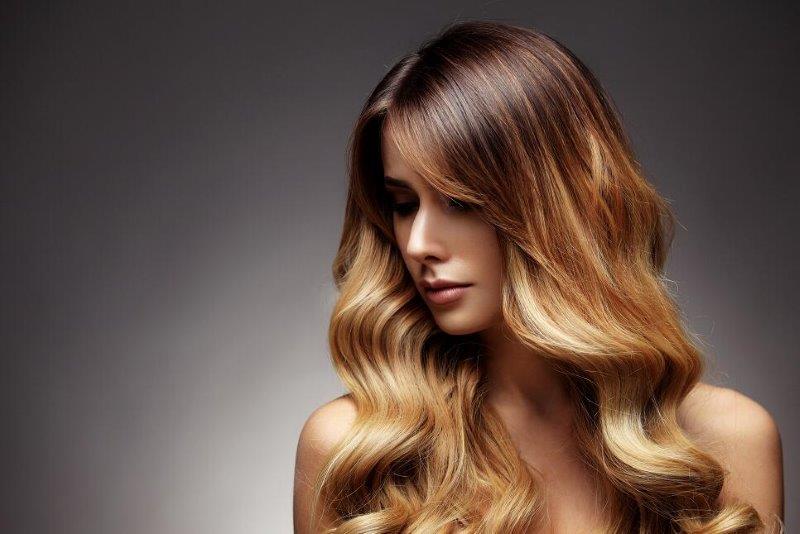 Human hair wigs have by far the most realistic appearance and feel. And, when they are more costly, they are also more durable if properly cared for. Wigs made of human hair can endure out of one to three years. They're very soft, with a sheen and movement that's difficult to match with synthetic hair.
Chinese, Indonesian, Indian, and European/Caucasian human hair are the four most common varieties used in wigs. Asian hair is used in the majority of wigs. Chinese hair has a thicker denier (fineness unit) than Western hair, resulting in highly straight hair. It is more resistant to curls and hence more difficult to style. Because Indonesian hair is more abundant and less expensive, it is commonly utilized in ethnic wigs. The denier of Indian hair is comparable to that of European hair, although it has a bit more texture.
European hair is the most sought after because of its fine denier, but it is more expensive because of its increasingly restricted availability on the market.
If quality is the only consideration, human hair wigs are by far the best option. Apart from the cost, the biggest disadvantage of human hair is the need for upkeep, which, like natural hair, necessitates work. Many people prefer daily styling because it gives them more control over their look and a sense of normality that comes with the daily hair style practice. Keep in mind that human hair does not come ready to wear out of the package. You may have it altered by a skilled stylist to achieve the precise style you want.
How many distinct types of wigs do you think there are?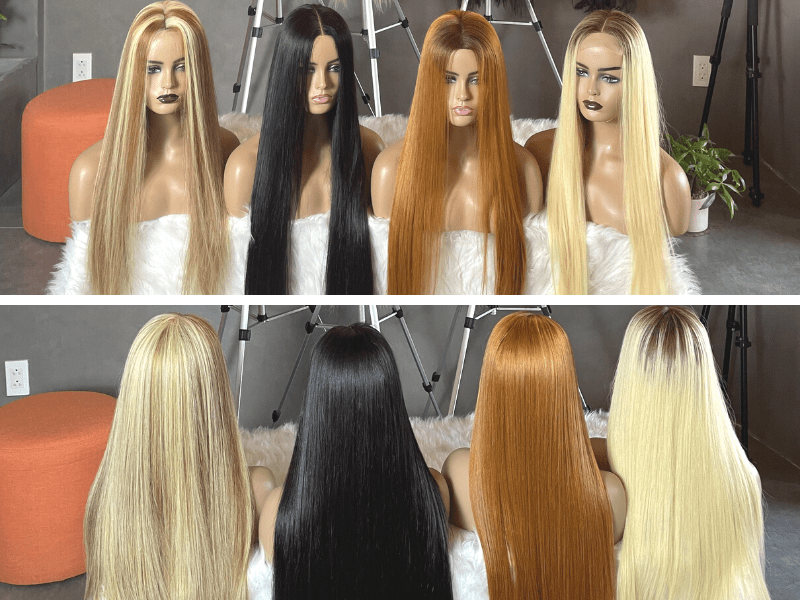 Human hair wigs are available in a variety of styles, materials, and cap shapes. Nevertheless, there are four primary varieties of wig caps depending on mesh.
A complete Lace wig is formed from a stretch cap with strands that are linked into holes on the cap. With a 100% hand-tied cap, a full lace wig may be dyed, styled, and colored in any way you like. Full lace wigs, in particular, are ideal for persons with sensitive scalps or hair loss since they are light and breathable.
Lace Frontal Wig: A Lace Frontal wig features around 2-5 cm of lace in the front and weft hair sewn in the rear. Every strand of the frontal mesh is hand-tied into a knot over onto the net. It isn't as adaptable as a full lace wig.

HD Wig with Lace: HD Lace mesh is the same color as natural skin and is almost undetectable when applied to the scalp. This ensures that the wig cap has a natural hairline and is undetectable.

U-Shaped Wig: The center of this wig is shaped like a U. You should be able to draw your natural hair through that opening. Wig Styles and U-Shaped Wigs are both used by ladies who have accessible hair on their heads.
If you're not sure how to pick the perfect wig style, check out our K-collection. In this collection, Unihair Factory has gathered over 20 hot trend styles and colors for African women in recent years. Many more popular forms include clip-in hair extensions, tape-in hair extensions, and so on.
Human Hair Wigs: Pros and Cons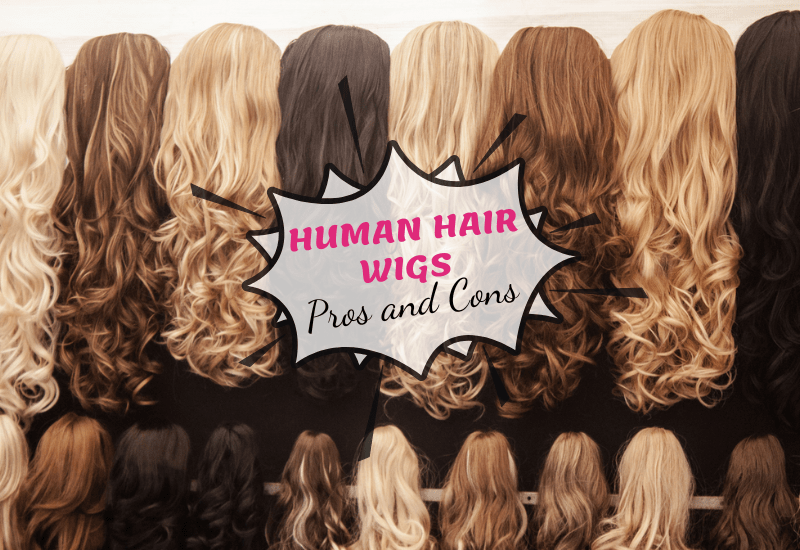 Human hair wigs, as you are probably aware, are made from real, genuine, collected human hair. This means they have the same look, feel, and movement as your natural hair. As a consequence, they seem to be and feel completely natural.
Because they are made of real human hair, these wigs are simple to style. They may also be trimmed and dyed much like your own hair. They're also comfortable to wear for extended lengths of time. They'll stay on your head for days to weeks without needing to be cleaned, and they'll seem as natural as ever.
You might utilize them while working out and sleeping and they'd be OK. Because of their natural nature, they might even be worn while swimming, which is not suggested. These wigs may last a year or two with careful care and maintenance, even if they are worn every day.
The expense of human hair wigs is perhaps the largest negative that most people notice. They are more expensive than synthetic wigs since they are made of genuine hair. However, you receive your money's worth in terms of the wig's natural looks and lifespan.
What density should a human hair wig have?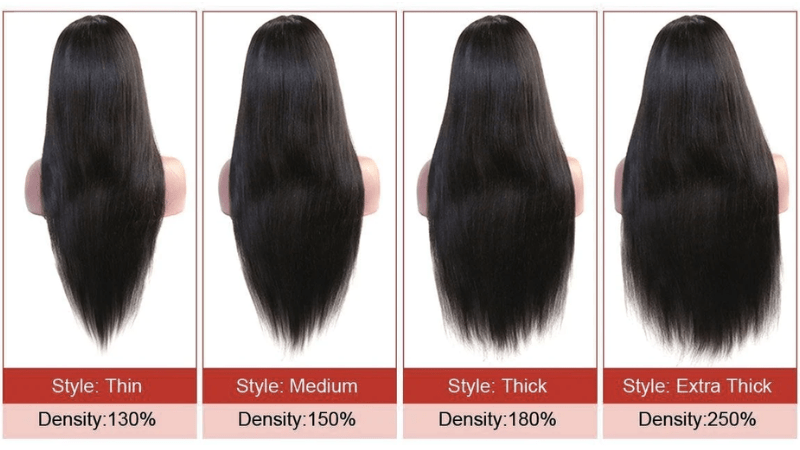 A human hair wig should have a density of 130 percent to seem real. Your human hair wig, on the other hand, can be ordered with a density of 120 percent, 150 percent, or 180 percent. Some hair factories, such as K-Hair Factory, always personalize customer orders in order to provide the finest service possible.
Can wig closures be made?
Yes, a wig closure can be created. To save money, many ladies purchase weave human hair and closures or frontals to sew into wigs themselves. You can follow suit. A sewing machine, 2-3 bundles of weft hair, and closure hair extensions are required to produce a wig via closure. Making a closing is simple. In less than 30 minutes, you can even have a wig on your own.
How to Clean Your Wigs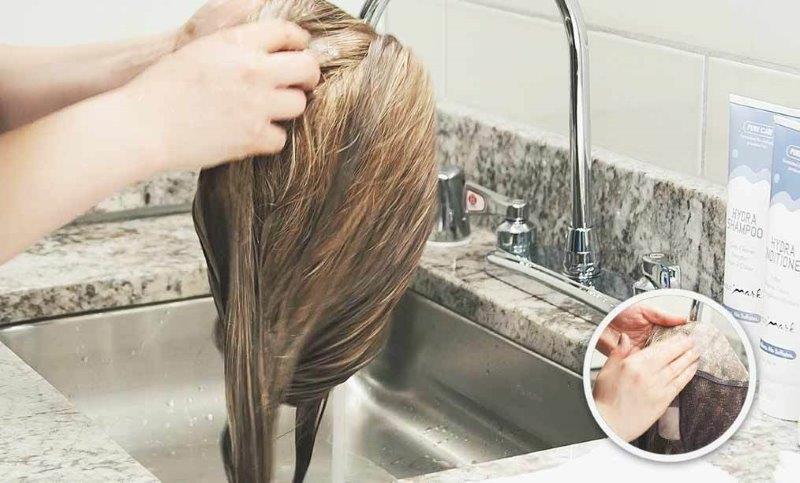 It is indeed human hair, just like yours, thus it has to be properly cared for and maintained with a good, thorough wash. Shampooing your wig at the right times ensures greater longevity, the appearance of human hair wig health, and the texture and feel of the wig.
It's crucial to keep in mind the appropriate time period for washing your wig. The majority of individuals swear by cleaning their wigs every 7-14 days.
It's also crucial to know that, while this procedure aids in durability, the handling of your wig during the wash may shorten its lifespan. As a result, don't wash your hair any more than is absolutely required.
In Conclusion
Unihair Manufacturing is the place to go if you need a human hair wig. A skilled wigmaker creates each of our wigs by hand. We're a well-known supplier of high-quality human hair wigs all around the world. Our objective is to locate the correct hair loss remedies using a customized method. Get in contact with us right away to learn more and set up a complimentary hair consultation.
---
Contact us: 
+ Phone/ Whatsapp: +84 905 97 1188
+ Email: wholesale@unihairvn.com