People who like hair extensions have been flocking to a Vietnam hair factory. The surface of Vietnamese hair was pleasantly astonishing.
Top 5 Best Merchant Hair Vendors: Vietnamese Hair Factory
Hair is a massive sector with enormous potential everywhere around the world, particularly in Africa. Several hairdressers have earned billionaires as a result of their investments in the industry. Finding a dependable source is crucial in the hair market.
You can visit a Vietnamese hair factory, an Indian hair factory, or a Chinese hair factory, for example. You've been selling hair for a while and want to move to a better hair distributor, or you're new to the field and want to find a reputed hair manufacturer with reasonable price and great quality for your company? Then a hair factory in Vietnam is an excellent choice. What is the most effective method for locating wholesale raw virgin hair suppliers?
An overview of the Vietnamese hair factory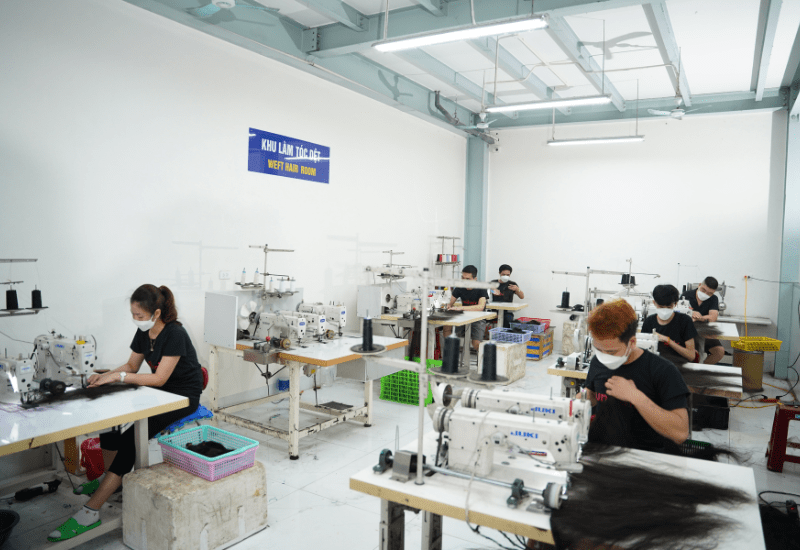 Vietnamese hair bundles are of good quality
Donor: Hair is taken from one or more Vietnamese women living in hilly locations, generally between the ages of 18 and 20, who have good and strong hair. They do not smoke and do not consume alcohol. As a consequence, the hair is always of the highest quality: strong and appealing.
Hair Care procedure: You may maintain the smoothness and luster of your hair by washing it with natural components rather than artificial shampoos. Furthermore, certain hair types will not be permed, pressed, or styled before being cut to preserve the hair's purity.
Raw hair from Vietnam has certain natural characteristics
Natural Dark Hair: Vietnam hair is known for its natural hue, which provides the bearer of this hairstyle a youthful appearance. When you acquire this hair color, you may color, curl, and style it to the customer's specifications.
Strong and long-lasting: This hair type is known for its long-lasting resilience and its ability to be styled into various curls and waves without being damaged like other hair types. As previously stated, undamaged hair will outlast chemically treated extensions by a year or more.
Why Should You Hire The Best Vietnamese Hair Factory As A Merchant?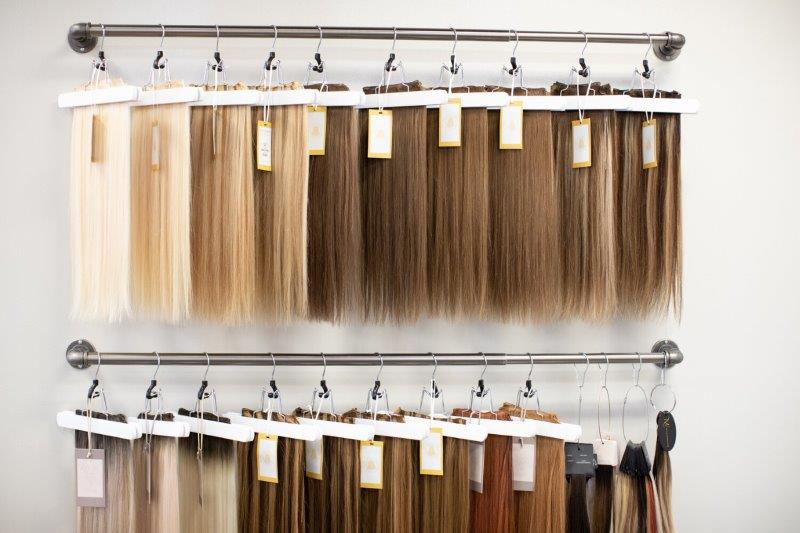 Vendors of Raw Vietnamese Hair are the source of raw Vietnamese hair
Vietnamese hair from Vietnam hair suppliers is human virgin hair obtained from 100 percent healthy lady hair donors in Vietnam, and is known for its durability and natural silkiness, allowing it to be styled in a variety of ways without causing harm. Hair is categorized into three categories based on thickness: single drawn hair, double drawn hair, and super double drawn hair.
Vietnamese hair that has not been processed is known as raw Vietnamese hair. Unprocessed Vietnamese hair is natural virgin hair cut directly from a single donor, making it the ideal material for bleaching and dyeing to a variety of hues.
Raw Vietnamese hair merchants are mostly collected from peasants in the high highlands. Thus their hair is extremely strong and silky since it is not exposed to the sun.
Women between the ages of 18 and 25 account for 80% of hair volume.

Humans of the high mountains, as much as you might be aware, are in fantastic health and work continually throughout the day. As a result, the quality of virgin hair is linked to the donor's health. It's incredibly durable & long-lasting.
Workers with a high level of expertise produce the best, most perfect products.
Aside from the incredible raw hair origins of raw Vietnamese hair wholesale, skilled employees are also responsible for Vietnam's flawless hair extension goods. The following facets, in particular, demonstrate the quality of the personnel.
The devotion and skillfulness of Vietnamese employees are well-known. Vietnamese hair factory vendors do not create on an industrial scale like Chinese hair factories, but rather on a smaller scale. As a result, each bundle of hair is delicately crafted by skilled hands of certified professionals and inspected several times to assure the highest possible quality. More information about additional wholesale hair vendors may be found here: wholesale hair supplier.
Affordable price
The Vietnamese hair industry is known for its wide range of labors and technological developments. These assist in lowering the cost of Vietnamese human hair, therefore improving your revenues.
If you're wondering whether Vietnamese hair pricing is the most affordable on the market, the answer is no. However, a low price does not always imply a low-quality product, so don't expect to be disappointed. Vietnamese hair extension costs are, in reality, not the cheapest, but they are the most affordable! You will not find such low costs for high-quality human hair extensions anywhere else other than in Vietnam!
The Top 5 Vietnamese Hair Factory Wholesalers in Vietnam
Unihair is the greatest hair manufacturer in Vietnam
Unihair Investment Company Limited is one of the greatest human hair brands that travels the world and offers hair extensions. Throughout its long history of operation, the company has always strived to provide complete satisfaction and has become one of Vietnam's greatest virgin hair enterprises.
We have experience exchanging ordinary raw hair, virgin hair, and Asian human hair with a variety of countries throughout the world. Our goods are available in a wide range of colors and sizes. Hair may mix nicely with females, and the surface is continuously at its best. Unihair, a Vietnamese hair manufacturer in Bac Ninh Province, is a good place to see if you're in Vietnam.
Unihair had successfully established a brand identity and a strong position in the worldwide market, with key partners from countries such as Germany, Israel, Ukraine, the United Kingdom, Italy, Argentina, France, and Brazil, among others. We've had a lot of experience in the hair industry and research throughout the years. The top weave firm can fully know our clients' requirements and expectations.
To sum it up, the prices of our products are completely affordable. Unihair is in fierce competition with other businesses.
Cyhair is a good Vietnamese hair manufacturer

CyHair – Vietnamese Hair Factory is a professional human hair products manufacturer, which combines research, development, design, production with sales and services. Located in Hair Village, Dong Bich, Dong Tho, Bac Ninh, Vietnam, the biggest hair trading center.
Every month their research and development department will come out with 3 to 5 new designs to meet the market trends. 24 hours customer service will provide any in-time reply to their customers, 150 workers in the factory enable on-time finishing of any order from their customers.
Cyhair's goal is customers first and pursuing long-term win-win cooperation with customers.
Another Vietnamese hair business is Ziin Hair

Ziin Hair, which was founded a few years ago, is a leading Vietnamese hair manufacturer that exports hair to the global market as well as to hair salons in Vietnam. They are always improving our vision and purpose in order to foster more and become the world's top human hair exporter. They usually work under the slogan "Notoriety is more valuable than gold," which means that we always strive to enhance the quality of our products in order to maintain our clients' trust.
The growth in size of this virgin hair seller provides a solid foundation for us to make a variety of hair goods with diverse textures, styles, sizes, and shades. With their capable hands, more than 250 laborers are always working to manufacture the greatest hair purchase goods with the best quality. 
Hellen Hair is a business in Vietnam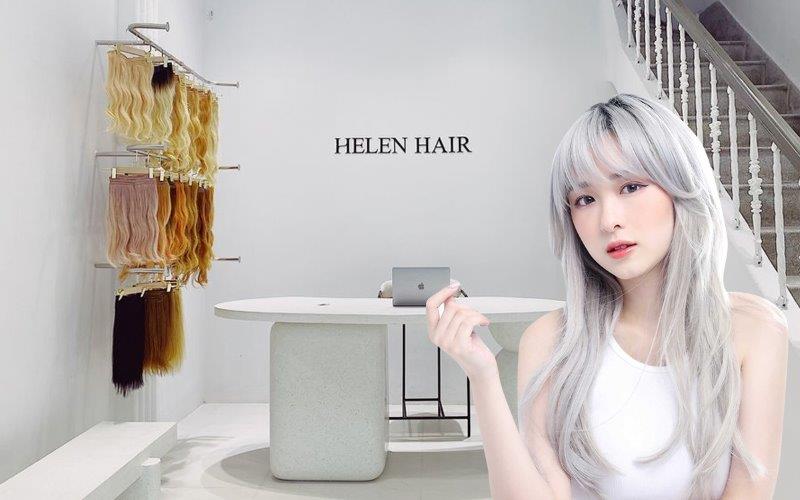 If you have any concerns or would want to learn more about Vietnamese hair, please contact us. Ms. Helen is one of the specialists that can assist you in determining the solution.
Helen Hair provides the greatest quality hair products at the most affordable pricing to its customers. They also get a lot of praise for their exceptional customer service.
Hellen hair is deserving of a spot among the top five Vietnamese hair suppliers since it has received great feedback from wholesalers in Nigeria, the United States, and the United Kingdom, among other nations.
Top Vietnamese Hair Factory – Vietnamesehairfactory.com
This website is a one-stop shop for all you need to know about Vietnamese hair wholesale and Vietnamese hair factories. If you're thinking about starting a hair company or want to brush up on your skills, this website is a great place to start.
The news is updated on a regular basis, so you can be confident that the material is accurate and current. You may read news from a variety of categories, such as hair extensions, Vietnam hair suppliers, raw hair, and so on, which is quite handy!
In Conclusion
Hair suppliers play a critical role in deciding the success of your business in the hair industry, which is both promising and difficult. Purchasing hair from the above-mentioned providers can help you avoid extra complications and hazards when importing hair from Vietnam hair manufacturers.
---
Contact us:
+ Phone/ Whatsapp: +84 905 97 1188
+ Email: wholesale@unihairvn.com